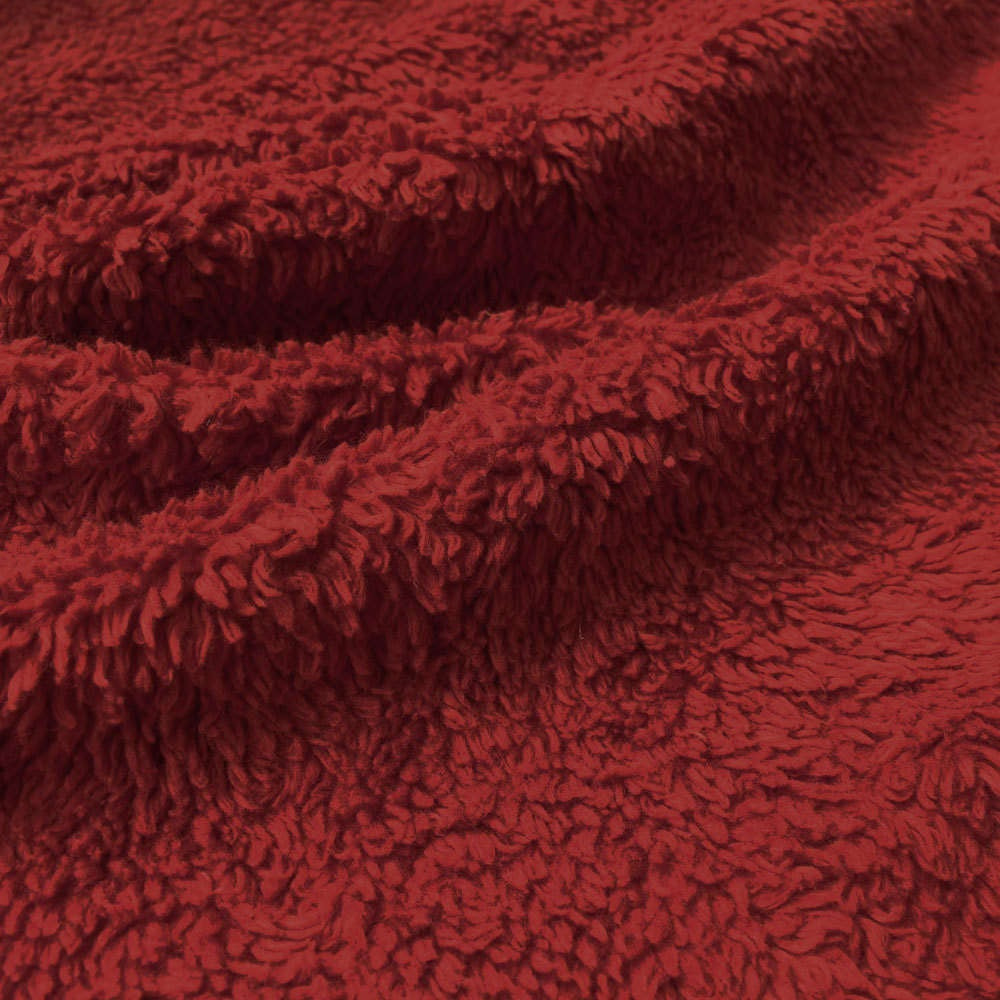 iFabric has an awesome collection of high-quality plush fabrics of different designs, patterns, and colors for all your cuddly apparel and decorative projects. Our stock of plush fabrics includes the Minky fabric, Velboa Fax fur, Faux Fake Fur, and Fleece fabric.
Plush fabrics are super soft, cuddly, warm, and ideal for baby clothing, upholstery, interior decorations, blankets, toys, cloth nappies, quilt projects, and lots more. If you love luxurious and snuggly fabric which are easy to work with, then our large collection of plush fabrics will make an excellent choice for all your projects. We stock textured and plain plush fabrics of different colors and designs to suit any sewing project.
Our collection of Faux fake fur (long pile) fabric is an excellent material that imitates real animal fur. This fabric offers a warm and posh feel like real fur. It is perfect for coats, jackets, blankets, bags, and more. It is also ideal for complementing your interior decor with animal print accents.
Minky fabric has a cuddly and luxurious feel like the real mink coat. Due to its snuggly feel, Minky fabric is excellent for baby products like blankets, toys, apparel, burp clothing, baby clothing, bedding and so on. It is also ideal for quilt projects, stuffed animals, robes, and others.
Velboa fabric provides the feel, warmth and look of real animal fur. It is an excellent fabric for coats, blankets, bedspreads, boots, bags, covering for stuffed animal toys, upholstery, fashion accessories and many more.
We also stock a large collection of cozy fleece fabrics. Our fleece fabric collection is ideal for blankets, sweatshirts, sweaters, socks, shawls, mittens, scarves, seat covers, and more!
iFabric plush fabric collection is available in different colors, textures, designs, and patterns for all your apparel, decorative, and craft projects. All our fabrics are highly durable, affordable, and long lasting.
plush fabric types
plush fabric for stuffed animals
ultra soft heavenly plush fabric
heavenly plush fleece fabric
plush fabric crossword
minky fabric
super plush fabric
what is cuddle fabric