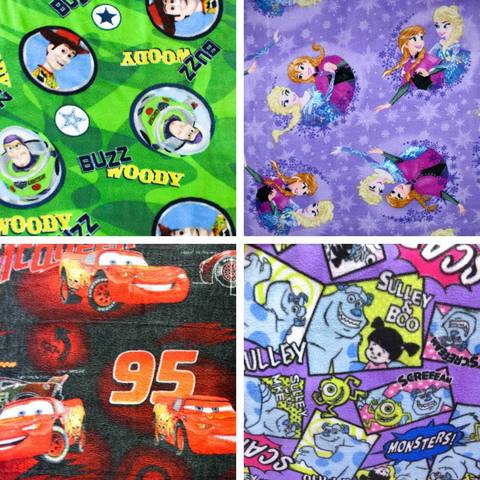 Here are some of our ideal fleece fabrics for infants. Simple, pleasant and recognizable forms and characteristics, smooth or Bright for older children.
Angry Birds Fleece Print
A Green or blue brushed fleece, with a repeated picture of a Angry Birds Character covering the fabric. The design has a soft look to it.
 StarWars Fleece Fabric